Altered: Part Two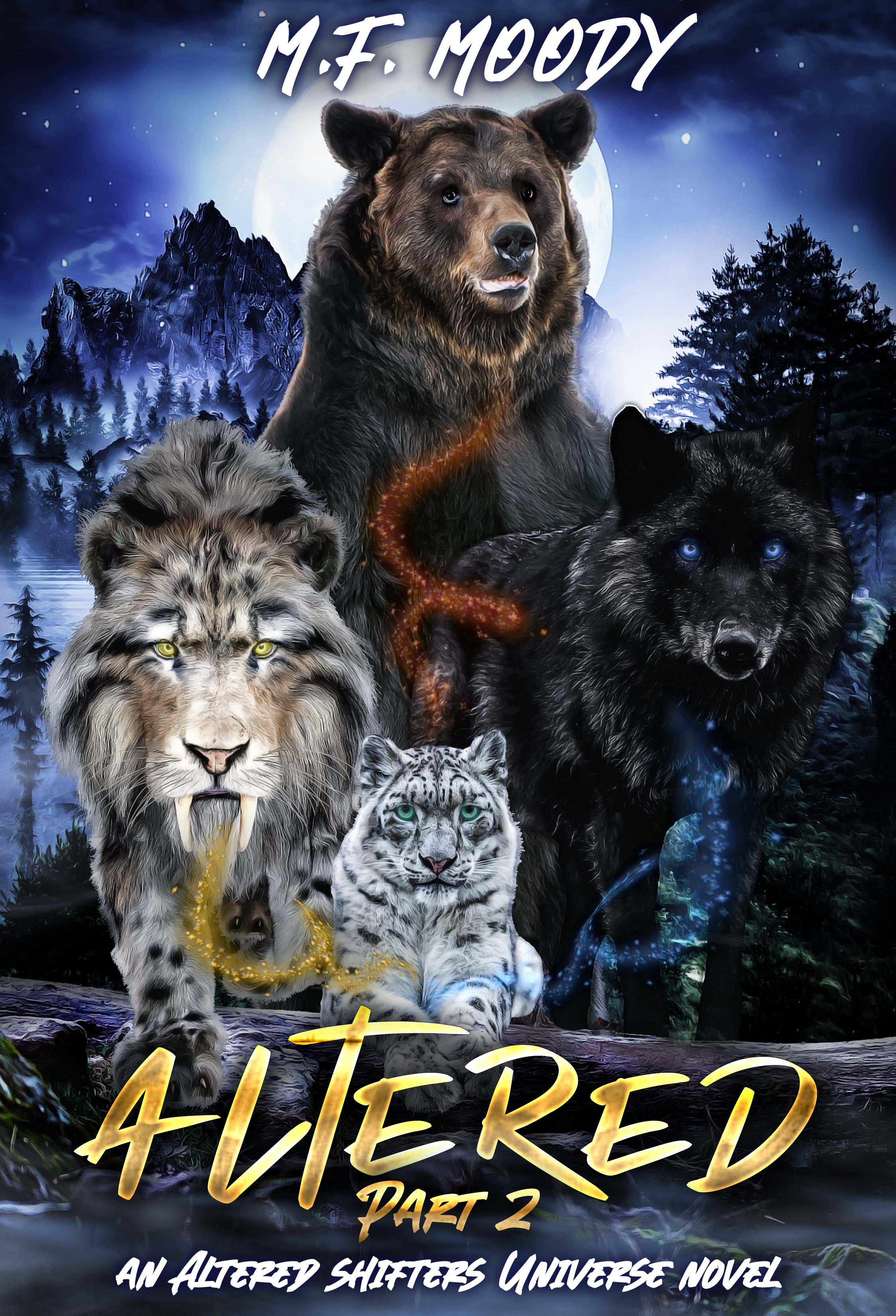 What happens when you push an Altered shifter too far?
Their happily-ever-after within reach, Sila and her mates depart from their safe haven at Reficio. But when an unwelcome encounter from her past throws their lives into chaos once more, Sila is forced to reconsider who her enemies truly are. Pushed to the very brink of control, with corruption and betrayal at the highest levels within the Shifter Council, one last attack sets Clan Novo on the path to redemption and revenge.
If you enjoy sassy, sarcastic FMC's with a low tolerance for bullshittery, grumpy dire wolves who need to pee on everything, surly sabertooths who hate everyone, and prehistoric cave bears who wear frilly pink gingham aprons when they cook, pick up a copy today.
This is part two of a paranormal romance duet and is set in an interlinked universe with shifters, fated mates, knots, and heats, and where the FMC doesn't have to choose. It contains mature content, language, violence between shifted characters, and scenes of a sexual nature including light BDSM. It is intended for audiences 18+. If you're not 18 or older, put the book down and go ask your parents. Go on, shoo!
You can purchase 'Altered: Part Two' from your local Amazon website: [USA] [UK] [Australia] [Canada]